Chocolate Chai
Signature Chai Blend with Stoneground Spices
Regular price
Sale price
$14.99 USD
Unit price
per
Sale
Sold out
Introduction
Chai is traditionally a delightful blend of black tea and exotic spices which is often brewed with milk, giving it a wonderful creamy taste. Our Chocolate Chai blend is a well-balanced mixture of Cocoa, Vanilla, and classic Chai spices. Experience the Chai you love and enchant your chocolate-loving taste buds with our signature Chai blend.  
Flavor Profile
Rich, malty, creamy, chocolatey, and spicy.
Brewing Suggestions
Use one teaspoon of Chai for eight ounces water. Bring to boil for two minutes. Add whole milk (in the ratio of 1/4 milk to 3/4 water), and let boil another two minutes. Strain and sweeten to taste. 
Ingredients:
Black tea leaves, Cocoa Nibs, Cocoa Powder, Green Cardamom, Dried Ginger, Cloves and Cinnamon, and Natural Vanilla Essence.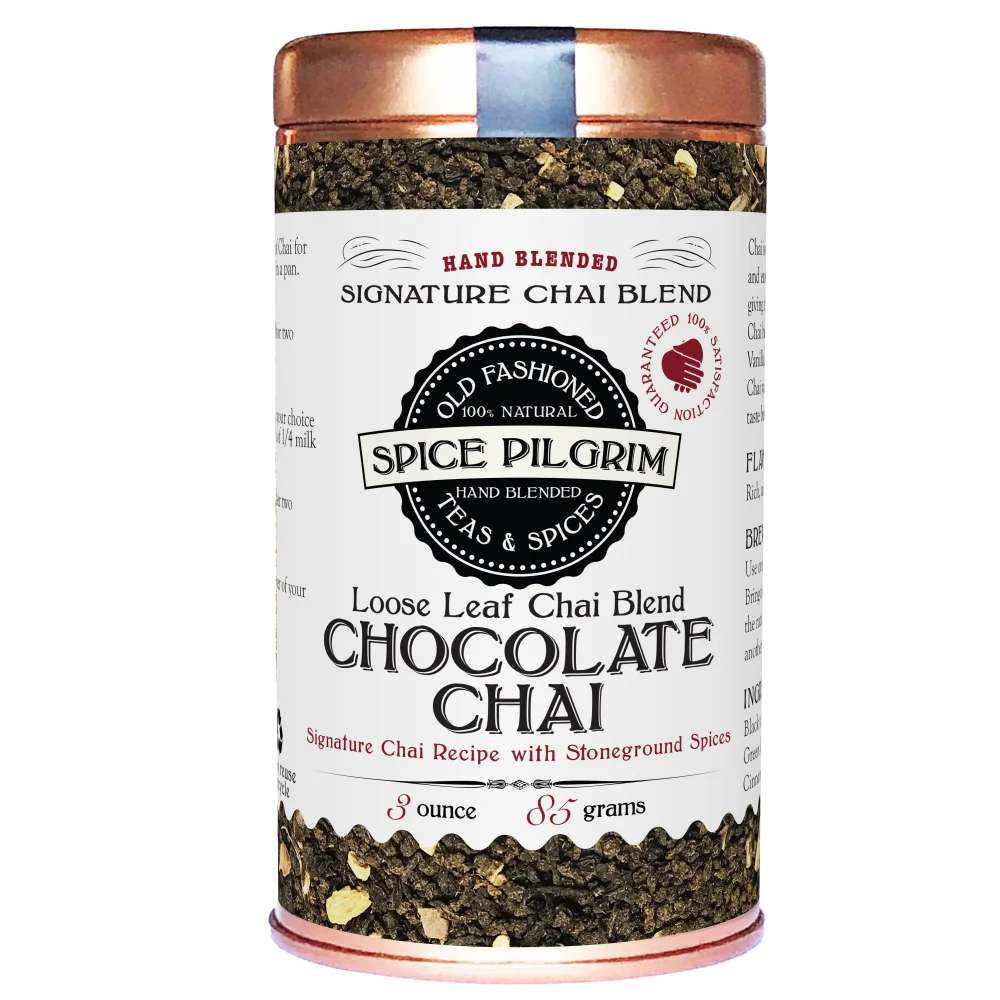 Chocolate Chai

Frequently Asked Questions
What is Chai?
What makes your Chai blends unique?
Can I use your Chai blends in cooking or baking?
How do I prepare a cup of Chai using your blends?
Are your Chai blends caffeine-free?