Smoky Chai
Regular price
Sale price
$14.99 USD
Unit price
per
Sale
Sold out
Introduction
Smoky Chai is a timeless formula that brings out the sweetness of Green Cardamom, the spiciness of dried ginger root, and the smokiness of Black Cardamom. When you prepare a pot of this wonderful tea, it manifests the spirit of the mountains directly into your cup. 

Flavor Profile
Smoky, spicy, creamy, and malty.
Brewing Suggestion
Use one teaspoon of Smoky Chai for eight ounces water. Bring to a full boil for three minutes. Add whole milk (in the ratio of 1/4 milk to 3/4 water), and let boil another two minutes. Strain and sweeten to taste.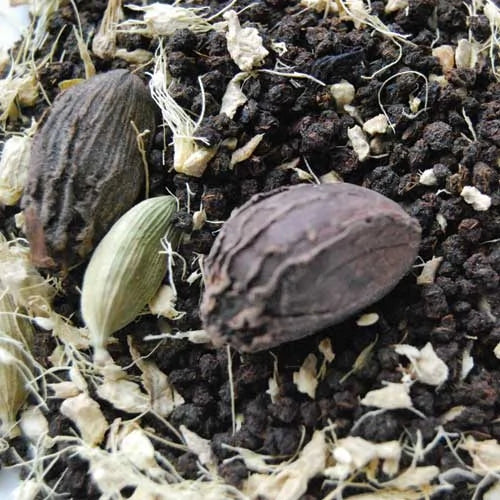 Smoky Chai

Frequently Asked Questions
What is Chai?
What makes your Chai blends unique?
Can I use your Chai blends in cooking or baking?
How do I prepare a cup of Chai using your blends?
Are your Chai blends caffeine-free?