Maharaja Spicy Chai
Signature Chai Recipe with Stoneground Spices
Regular price
Sale price
$16.99 USD
Unit price
per
Sale
Sold out
Introduction
Your first sip of our Maharaja Spicy Chai will conjure up images of the aromatic and colorful spice markets of India. Our Maharaja Chai is a fragrant black tea blend with ginger root, cardamom, star anise, vanilla cinnamon, allspice, peppercorns, and cloves. It's the best chai tea we've ever tasted, a fantastic brew straight or made into a creamy chai latte. As the spice profile unveils, you will find yourself warmed from the inside out!

Flavor Profile
A robust infusion of rich spicy notes of cinnamon, ginger, pepper, star anise, and cloves.
Brewing Suggestion
Use one teaspoon of Chai for eight ounces water. Bring water to a full boil for three minutes. Add whole milk (in the ratio of 1/4 milk to 3/4 water), and let boil another two minutes  Strain and sweeten to taste.
Ingredients:
Black Tea leaves, Dried Ginger root, Cloves, Star Anise, Green Cardamom, Allspice berries, Cinnamon, Black Pepper, Vanilla beans, and Natural Vanilla flavor.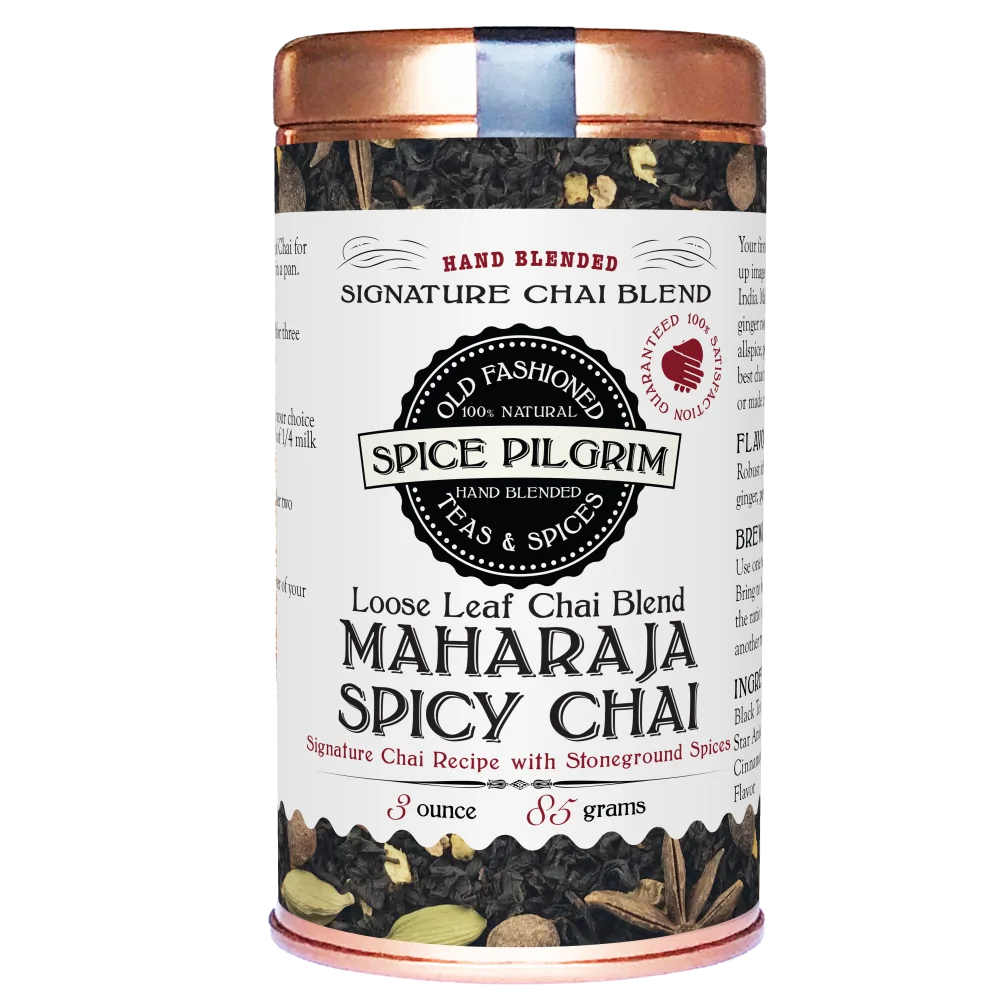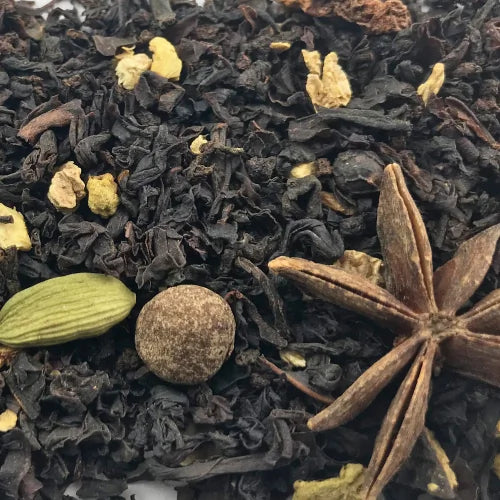 Maharaja Spicy Chai

Frequently Asked Questions
What is Chai?
What makes your Chai blends unique?
Can I use your Chai blends in cooking or baking?
How do I prepare a cup of Chai using your blends?
Are your Chai blends caffeine-free?