Pumpkin Chai
Regular price
Sale price
$14.99 USD
Unit price
per
Sale
Sold out
Introduction
Pumpkin Chai is a festive blend of cinnamon, cardamom, ginger, cloves and pumpkin pie spice. A perfect drink for a warm fire and winter weather.
Flavor Profile
A spicy, rich, and malty drink.
Brewing suggestion
Use one teaspoon of Chai for eight ounces water. Bring water to a full boil for three minutes. Add whole milk (in the ratio of 1/4 milk to 3/4 water), and let boil another two minutes. Strain and sweeten to taste.
Ingredients:
Black tea leaves, Cinnamon, Dried Ginger, Cloves, Green Cardamom, and Nutmeg.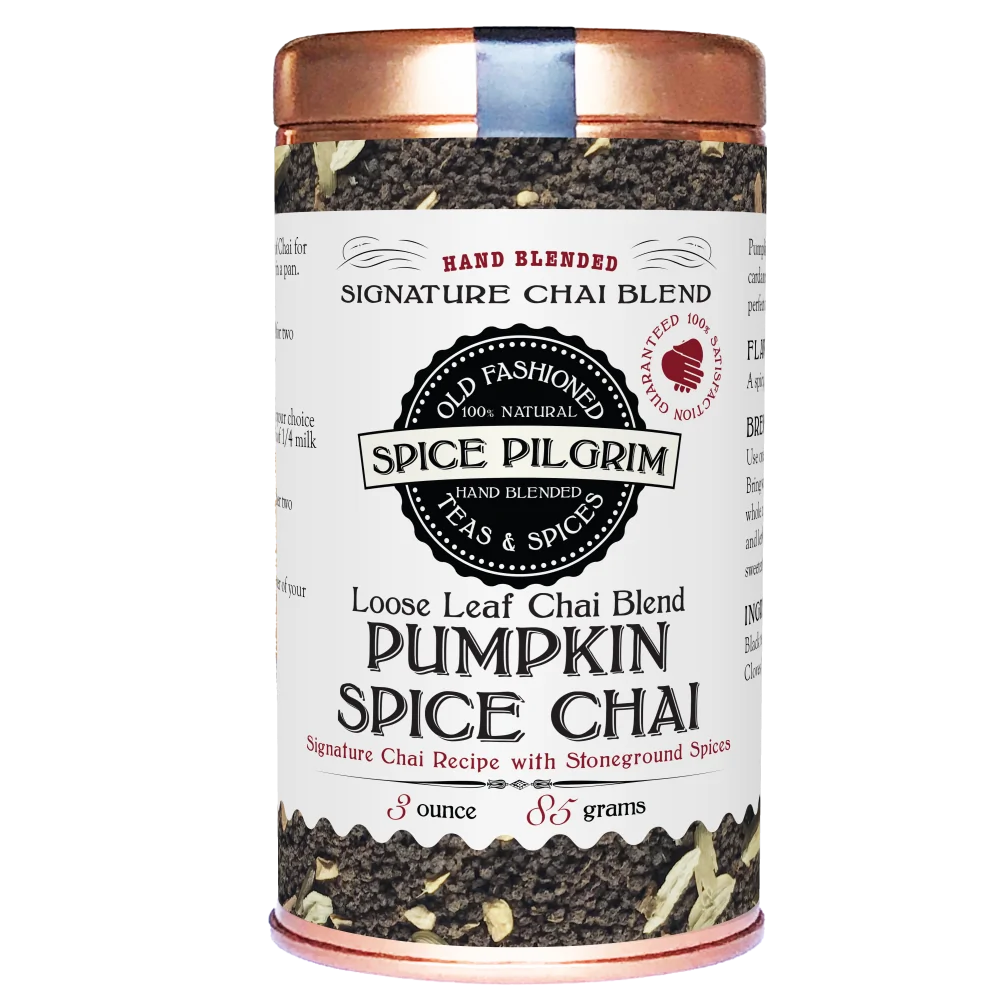 Pumpkin Chai

Frequently Asked Questions
What is Chai?
What makes your Chai blends unique?
Can I use your Chai blends in cooking or baking?
How do I prepare a cup of Chai using your blends?
Are your Chai blends caffeine-free?